Recent Renowned Remodeling Projects.
Renowned Renovation did an amazing job with our two bathroom remodels. There are no words to describe the satisfaction we have for a job well done. The master bath was made into a handicap friendly bathroom with a large walk in shower (easily accomodaing a rolling shower chair or wheel chair) with a built in bench along with necessary safety features including grab bars in both the shower and around the toilet. The tile work and granite countertops are beautiful and so easy to take care of. The hall bath is equally as beautiful with a large tub perfect for soaking or for children to really enjoy bath time! We are VERY pleased with the quality of work and the professionalism of each person that had a part in the process!!! Thank you to Renowned Renovation for a job well done!!!
Liz D
Dallas, Texas
As a realtor, I constantly have clients that need a quick turnaround. Renowned Renovation is always there when I need them. Whether we need a quick make-ready clean, touch-up paint or a more in-depth electrical repair work; Cost Plus Texas has handled any prep request. Always fast and efficient...its hard to find a group of guys that want to work harder for you! Their hard work and keen eye for detail turn their kitchen or bathroom remodels into a quick showpiece to any home. -Flower Mound, TX.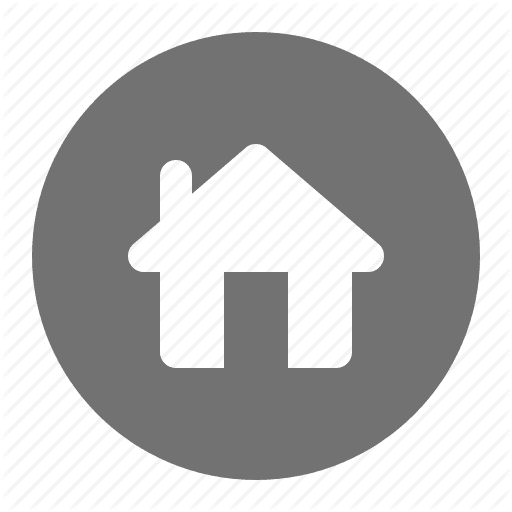 Tracy Bearden, Realtor Flower Mound, TX
I had MAJOR renovations that needed to be completed. Renowned Renovation and got an immediate response (1st indication that this was gonna be good), made an appointment, he gave great recommendations and we agreed on a price and his guys started working. This was one of our better experiences with a General Contractor and his guys stayed focused and on schedule. If there were things that I was "satisfied" with, the general contractor would inspect, and if he wasn't satisfied, they were torn out and redone! He really upped and surpassed our level of expectation! Professionalism was first in every aspect of the work they performed! I can say that I would be privileged to recommend them and will more than likely use them in the future. I am beyond happy with the work they did in our house!
Monica P
Dallas, Texas
---
Back to Top
4/5 stars Bathroom Remodel Verified Review

Very professional work, the team arrived on time each day they were scheduled. The work was well done and completed quickly! 🙂 Thanks guys great job!

Erin R. on November 13, 2015

5/5 stars Bathroom Remodel Verified Review

Renowned Renovation did an amazing job on our bathroom remodels!!! There are no words to describe the satisfaction we have for a job well done. The master bath was made into a handicap friendly bathroom with a large walk in shower (easily accomodating a rolling shower chair or wheel chair) with built in bench along with necessary safety features including grab bars in both the shower and around the toilet. The tile work and granite countertops are beautiful and so easy to take care of. The hall bath is equally as beautiful with a large tub that is perfect for soaking or for children to really enjoy bath time in! We are very pleased with the quality of work and the professionalism of each person that had a part in the process!!! Thank you to Renowned Renovation for a job well done!!!

Liz D. on September 18, 2015

5/5 stars Kitchen Remodel Verified Review

We got a quote from Grant in early May and shopped around. We found one a little cheaper and decided to go through them...mistake on our part. We reached back out to Grant on a Thursday and by Friday morning his crew was out and were completely finished by Monday afternoon. The work looks great and the were so quick to get everything turned around on our busy schedule. Totally worth it...will be using Renowned Renovation for our future renovations!

Tiffany R. on June 16, 2015

4/5 stars Hardwood Floor Installation Verified Review

good folks, job looks good and for a fair price

Marcelo F. on April 19, 2015

Grant W. from Renowned Renovation replied to this review on April 19, 2015:

Thanks Marcelo! We appreciate the business. Let me know when you're ready to do the master bath!

5/5 stars Countertop Installation Verified Review

They came in and knocked it out fast for a great price with good communication and great quality going to have them do another 2 more this week
Thanks!

Grc H. on April 6, 2015

Grant W. from Renowned Renovation replied to this review on April 19, 2015:

Thanks for the review! We look forward to working with you in the future.

5/5 stars Countertop Installation Verified Review

Grant is helpful, friendly and wise but above all he was efficient. I was blown away at how well he operates his business, he was on top of our project from start to finish. I would hire Grant again in a heart beat.

Megan D. on April 1, 2015

Grant W. from Renowned Renovation replied to this review on April 19, 2015:

Thanks Megan! You picked a very unique stone. I cant wait to see the completed kitchen and take some pictures.

5/5 stars

I love my new kitchen and bath! The granite is beautiful! Great experience, on time and on budget!

Charlsie H. on November 20, 2014

5/5 stars

My Realtor reffered me to Grant for a bathroom remodel. Within 2 days of having him out he provided a bid. We then meet at Daltile to select material. After updating the bid my wife and I accepted his proposal. Work started a week later and took approximately 6 days. We are so happy with our new bathroom and could not have asked for better service.

Use this company the guys a friendly and all speak English.

Kyle P. on November 15, 2014

5/5 stars

Had some old countertop material replaced with granite. They did a quick job and it looks great!

Kim K. on November 12, 2014

Grant W. from Renowned Renovation replied to this review on November 12, 2014:

Thanks Kim! It was an absolute pleasure working for you. Enjoy the new house!

Grant