Design direction: Wow, the power of the powder room! Long since known for taking a risk. Bold and beautiful won over this very simple space. Before we had dated tile and dark brown walls, our space needed a punch of pizzazz.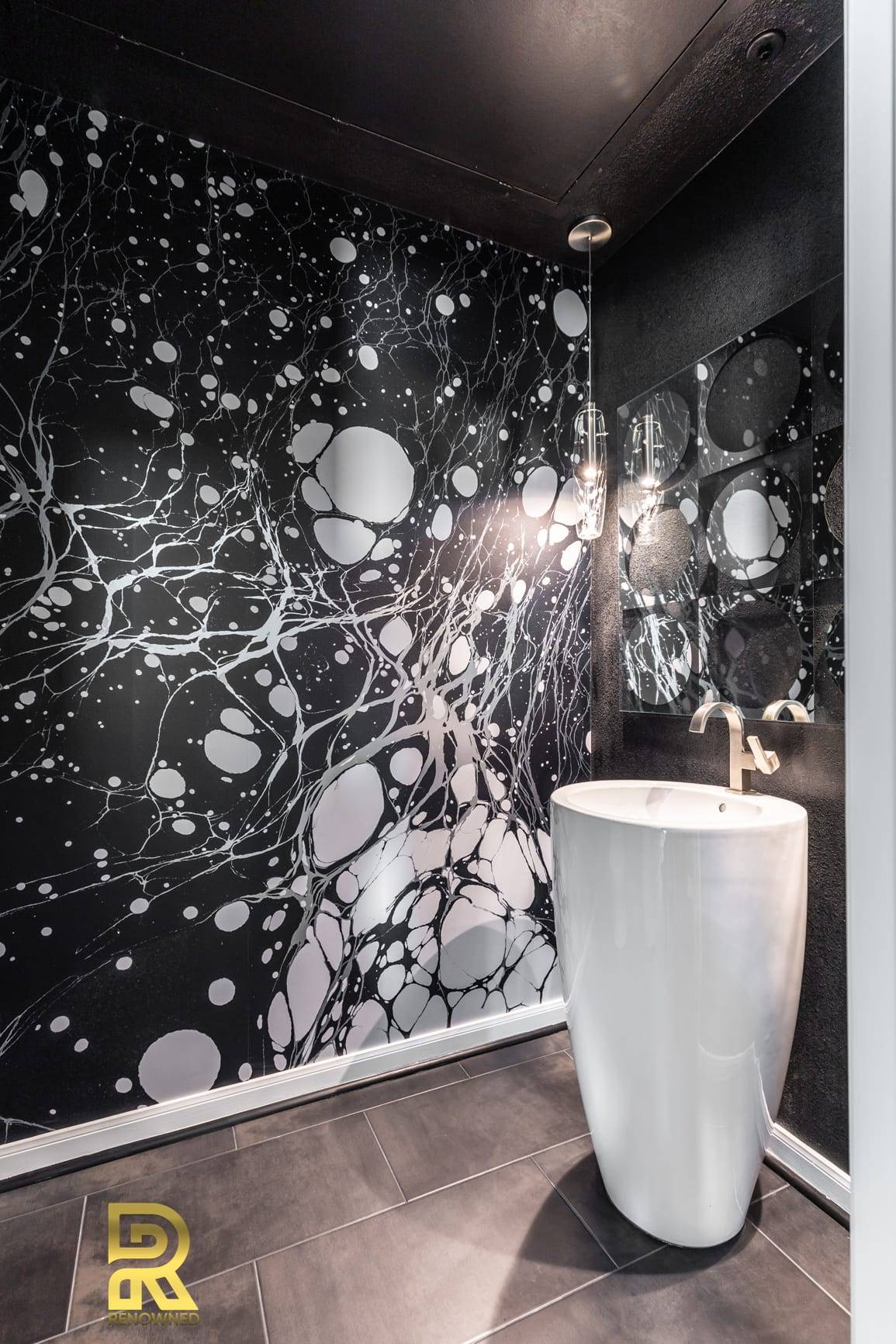 Beautiful
Powder Room: Explore the Galaxy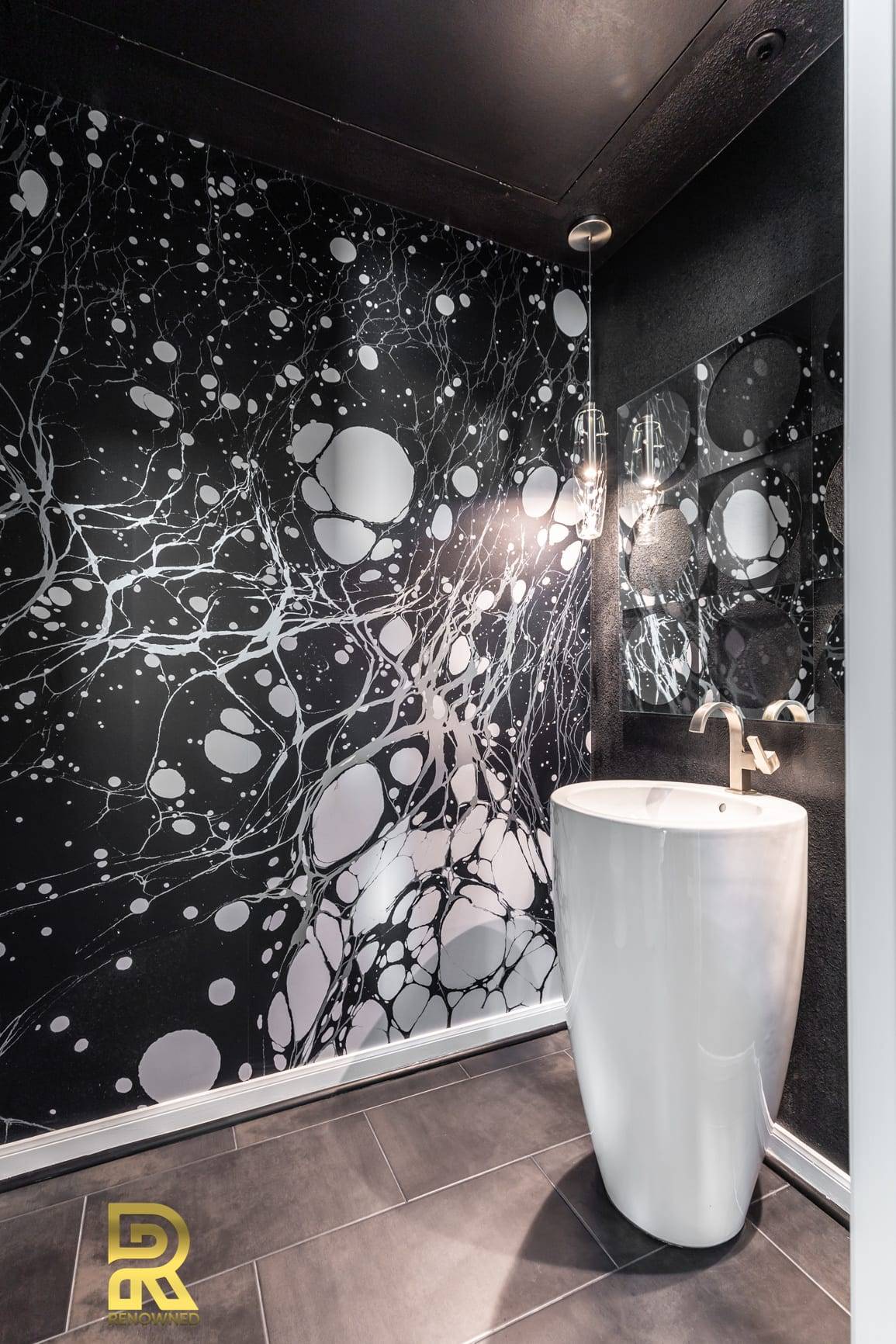 Beautiful
Powder Room: Calico custom wall mural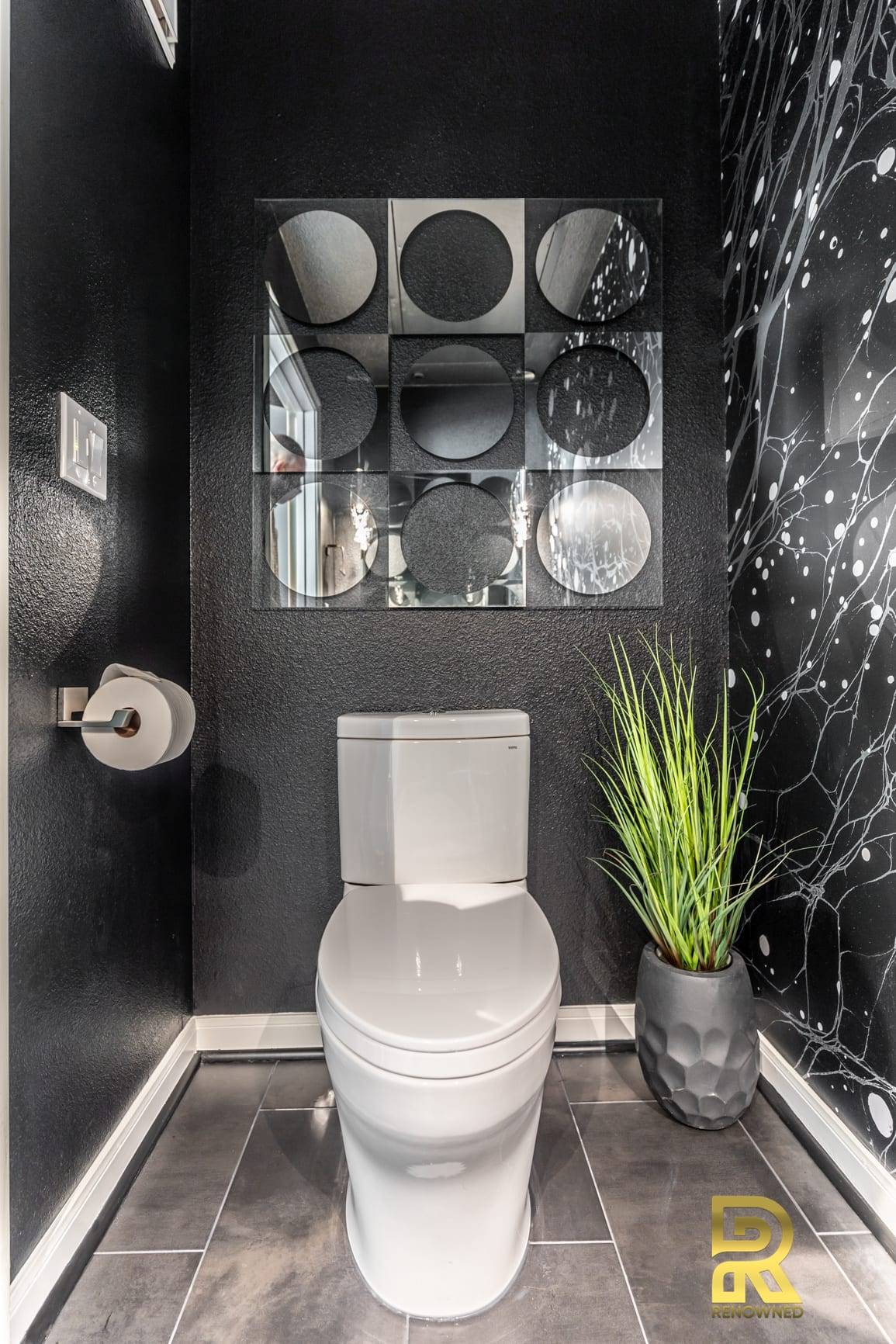 Bold
Powder Room Bold and Beautiful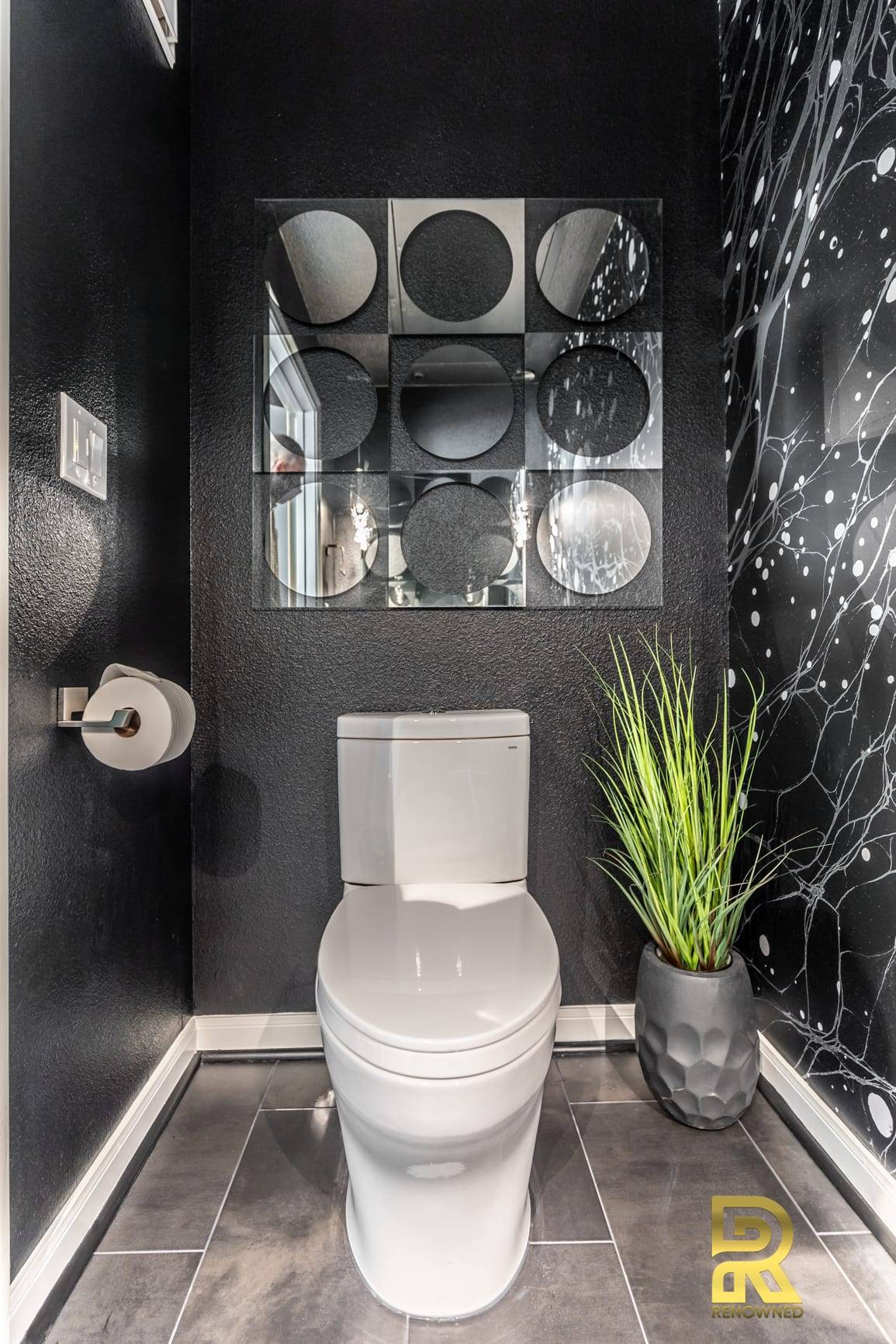 Bold
Powder Room Funky Geometric Mirrors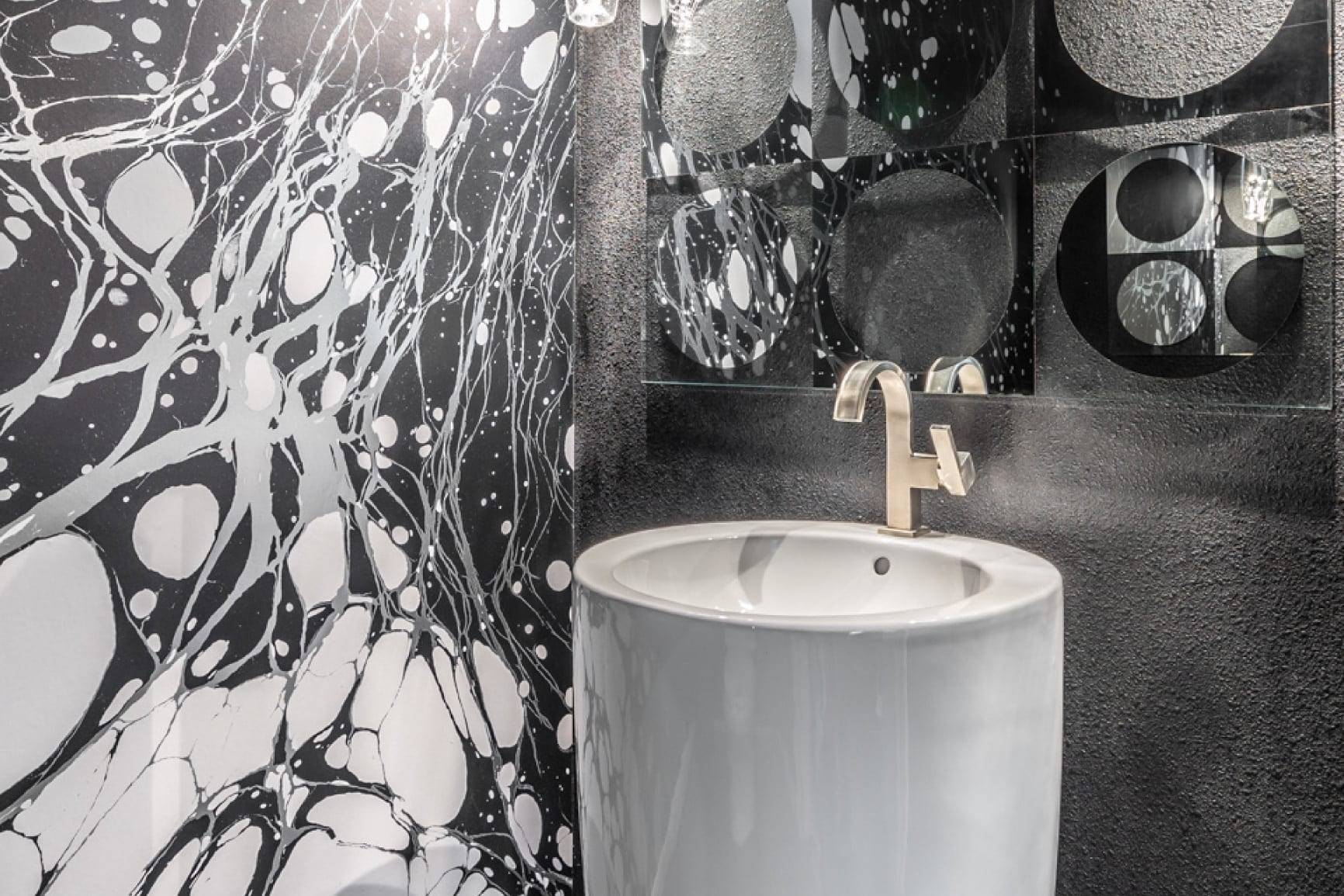 Powder
Powder Bath: White Acrylic Pedestal Sink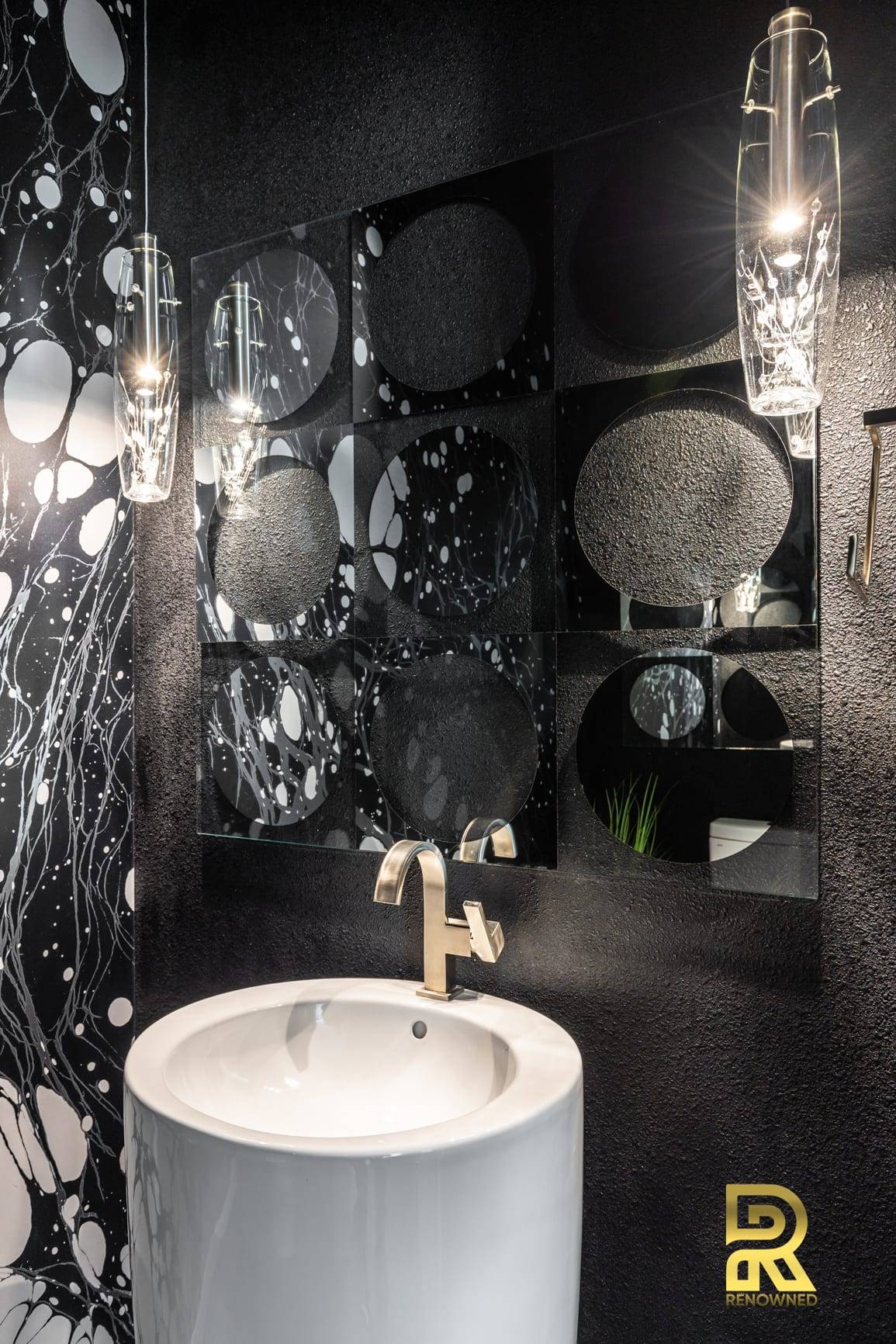 Bathroom
Powder Room: Brizo Faucet Fixtures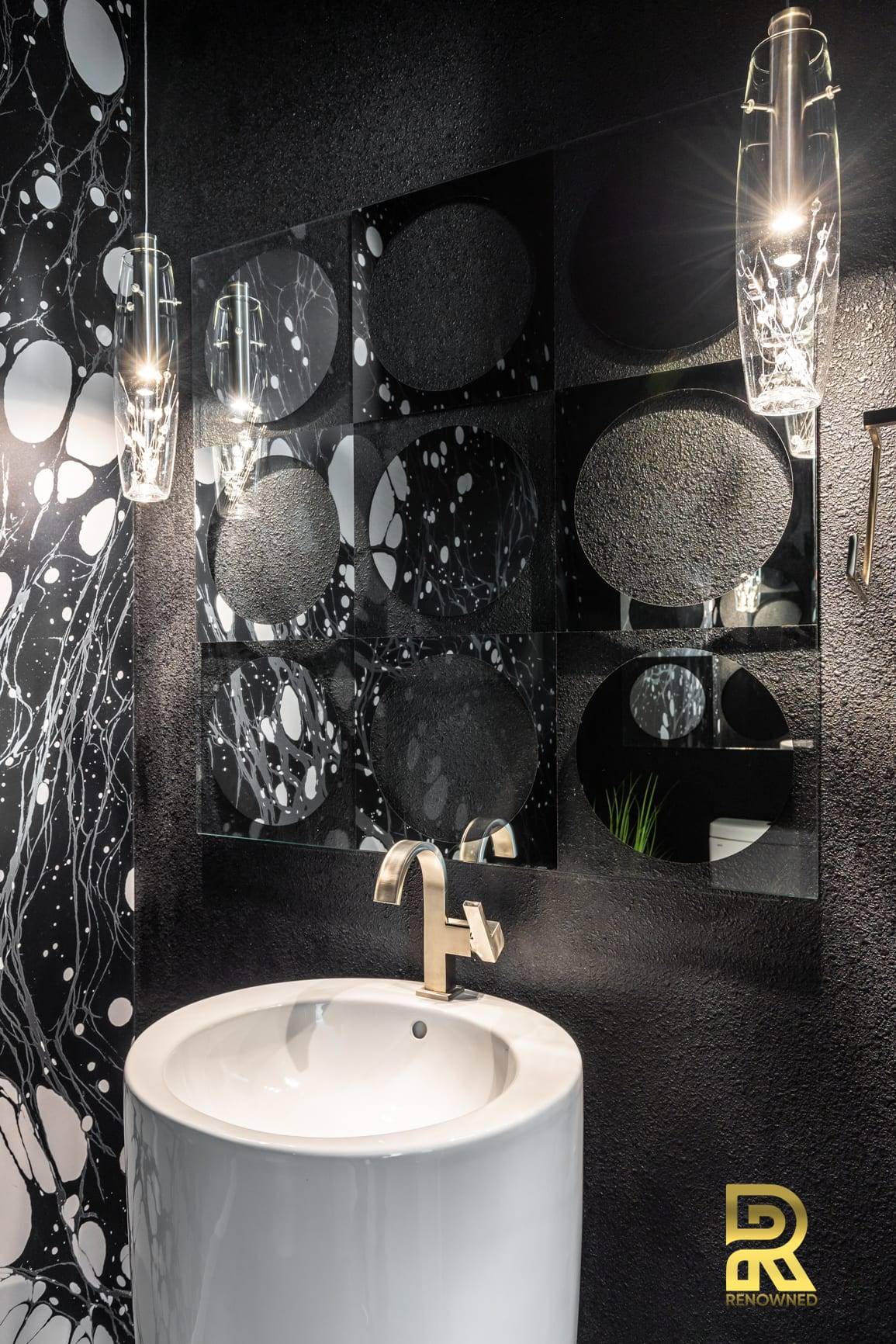 Bathroom
Powder Room: Besa Pendant Lights
In a small space it doesn't take much and we went out of our galaxy with our sleek custom mural that covers the wall opposite the door. We added beautiful glass pendant lighting with crystal clusters at either side of an elegantly bold and glossy white tapered pedestal sink.
Funky geometric mirrors that were original to the space were hung on adjacent walls and made our galaxy go on and on.
Newly Remodeled Powder Room Features: